**A note to all members: The time for future meetings has been changed back to 7:30pm**
Wednesday, April 10, 2019
Meeting - 7:30 pm
Fort Rouge Leisure Centre
625 Osborne Street
Golden Rule Seniors Room
SHERRIE FROM PREFERRED PERCH
Sherrie from Preferred Perch gave a very informative demonstration regarding Spring & Fall Migratory flocks, identification, seeds & feeders etc. It was enjoyed by all. Thank you so much Sherrie for the very enlightening presentation.

We also enjoyed the company of special visitors from Brazil. César Wenceslau is a bird breeder as well as a veterinarian and a judge of Posture Canaries with the Brazilian Ornithology Federation. César and his wife Amanda were both very delightful and took questions from us regarding breeding birds in Brazil.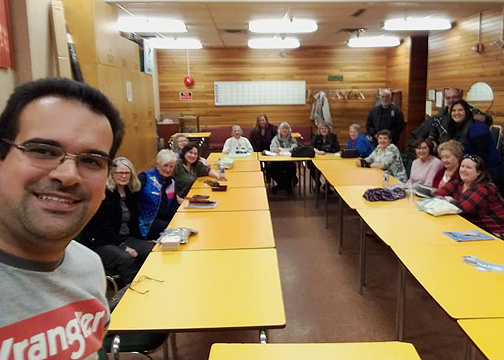 We will be having our usual summer BBQs which will be hosted by club members with friends and families in attendance.
The August BBQ will be at Connies's on Saturday, August 17th.
Please see newsletter for details.
We have meetings once a month except during the summer. This includes 2 dinner meetings per year. Our regular meetings include guest speakers, videos and presentations by the members. We also participate in projects such as making nests out of coconuts and making mineral blocks and breeding boxes. The occasional field trip and 2 summer barbecues round out our fun filled itinerary.